"OUR SELECTION" OF DECO PROTESTE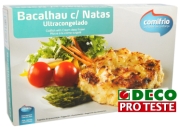 The pre-cooked meal Cod with Cream won the "Our selection" award given by DECO Proteste. In a test that evaluated various brands of this deep-frozen cod dish, COMIFRIO gained deserved recognition for the quality offered to its consumers.
Click here to see the article in full.



REBRANDING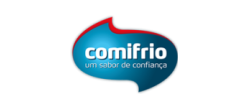 Our logo has been redesigned to better adapt to COMIFRIO's position as a market leader, which it holds thanks to advanced technology and skilled human resources, without neglecting the principles of traditional and homemade recipes.
Click here to download our logo.